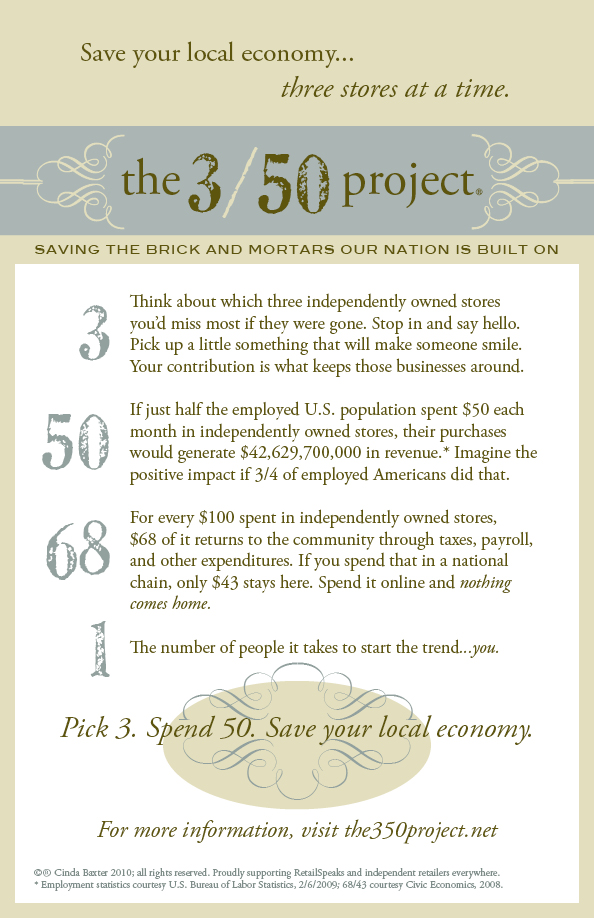 Supporting our independent retailers is really important to us. That's why we'd like to encourage everyone to practice the 3/50 rule. Just spend $50 a month at your favorite local independent retailers; they rely on your business to stay in business!
To all our independent stores: feel free to contact us for help in promoting your Paper House products! From new display signage to updated programs & products, we're happy to help you draw customers in! Just e-mail our fantastic customer service team at
info@paperhouseproductions.com
 or call Sondra, Paige, or Guy at (800) 255-7316.